REGINA YANTIAN
KÜNSTLERISCHE LEITERIN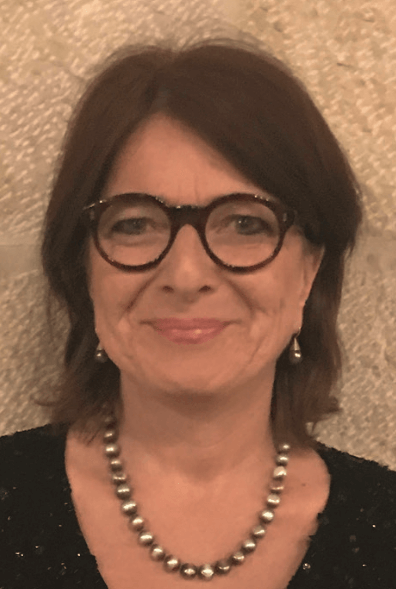 Since its beginnings, musicologist Regina Yantian has been the artistic director of the Louis Lewandowski Festival, which is taking place in Berlin for the ninth time this year. For 9 years Jewish choirs from all over the world have been coming to Berlin to sing treasures of synagogue music from different regions and eras for and sometimes with the audience.
She succeeds in unearthing hidden treasures from music archives and private collections. The richest source for every festival theme is above all the National Library in Jerusalem, which houses 325 personal archives and countless manuscripts waiting to be discovered and performed.
"It is very important to me to perform synagogal music that has fallen into oblivion. In this way we are making an important contribution to Jewish culture. This year we will present three works by the two great composers Hugo Adler and Paul Ben-Haim that have not been heard for 80 years," is how the organist and conductor of the Pestalozzistrasse synagogue describes her commitment to the festival.
Regina Yantian has conducted the Pestalozzistrasse Synagogue Choir since 1998, but also the Youth Choir and the Re'utchor Berlin. In addition, Regina Yantian founded the Synagogal Ensemble Berlin in 2002, with which she has given numerous concerts in Germany, Europe, Israel and South Africa and performed at various festivals. Along with her ensemble and cantor Isaac Sheffer, she has already released four CDs of Jewish liturgical music from different eras.