Adi Classical Young Choir at the New Vocal Ensemble was established in 2006 by Yishai Shteckler and Goni Bar Sela. Since 2009, it performs under the baton of its musical director, conductor Oded Shomrony. The choir performs in subscription series of Orchestras and various a cappella programs
at HaMishkan LeOmanuyot HaBama, Abu Ghosh Festival, the Jerusalem Music Centre, the Tel Aviv Museum of the Arts, the Felicja Blumental Music Center and the Mormon University in Jerusalem.
Adi Classical Young Choir
The choir has taken part in the performances and recordings of "The Music is the Thing" with Yoni Rechter, Yehudit Ravitz, Rona Kenan and Shlomi Shaban. In the summer of 2013, the choir was invited to Serbia to perform in Belgrade and in the Music Edict International Festival, held in Niš. In the beginning of 2018 the choir was invited to Rossi Fest and performed in Belgrade and Novi Sad.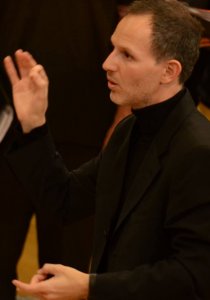 Oded Shomrony earned his master's degree in conducting from the Jerusalem Academy of Music, where he studied with Dr. Yevgenii Zirlin, Prof. Mendi Rodan and Aaron Harlap. He studied piano with his father, Chanan Shomrony, violin with Osnat Yechiely and Prof. Haim Taub as well as voice with Marie-Claire Sillon and Marina Levitt. Encouraged by the conductor Tamir Hasson, Oded turned to conducting at the age of seventeen, serving as Hasson's assistant at the annual International Opera Workshop in Tel-Aviv.
Oded has since served as conductor of the Moran choir, musical director of the Oratorio Singers of Jerusalem choir, the Adi choir, the Open Concert project and the Thalamus vocal quartet, where he also acts as the ensemble's baritone. Oded conducted various orchestras, including the Israel Camerata Jerusalem and the Israel Chamber Orchestra. As of 2004 he has been teaching at the Jerusalem Academy of Music and Dance.
www.adi-choir.com | Facebook | YouTube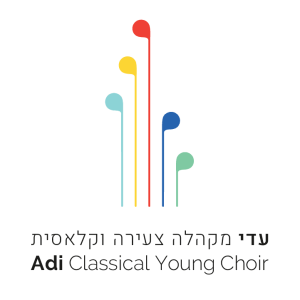 Choirs of the 2018 Louis Lewandowski Festival