For generations children have been coming to the synagogue in Pestalozzistraße with their parents. Here, the synagogue service is an interaction between cantor, choir and organ as well as Lewandowski's music which plays a central role.
What possibilities were there for integrating children and youngster into this service? Two years ago some children found their own solution. They wanted to have a choir of their own. The idea was quickly realized.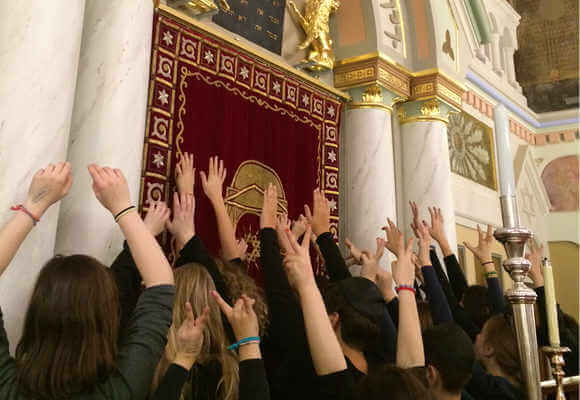 Since then a children's choir under the direction of Regina Yantian has been singing from time to time during the services on Shabbatot, holidays and at festive events. The weekly rehearsals blend musical religious instruction with a social event. Meanwhile the founding children have celebrated their Bar/Bat Mitzvah and the children's choir has turned into a youth choir, which will hopefully continue to enrich Pestalozzistrasse synagogue for a long time.
Choirs of the Louis Lewandowski Festival 2016