The Geffen Choir is one of Israel's finest vocal ensembles and prides itself on meeting the highest standards. The choir's main priority is to perform acapella music and share the special joy and intimacy of choral singing with a diverse audience of different ages and backgrounds.
Representing Israel in Europe, the choir was invited to several international festivals, and in the Pop music field the choir has appeared in concerts and album recordings with some of Israel's most prominent pop musicians.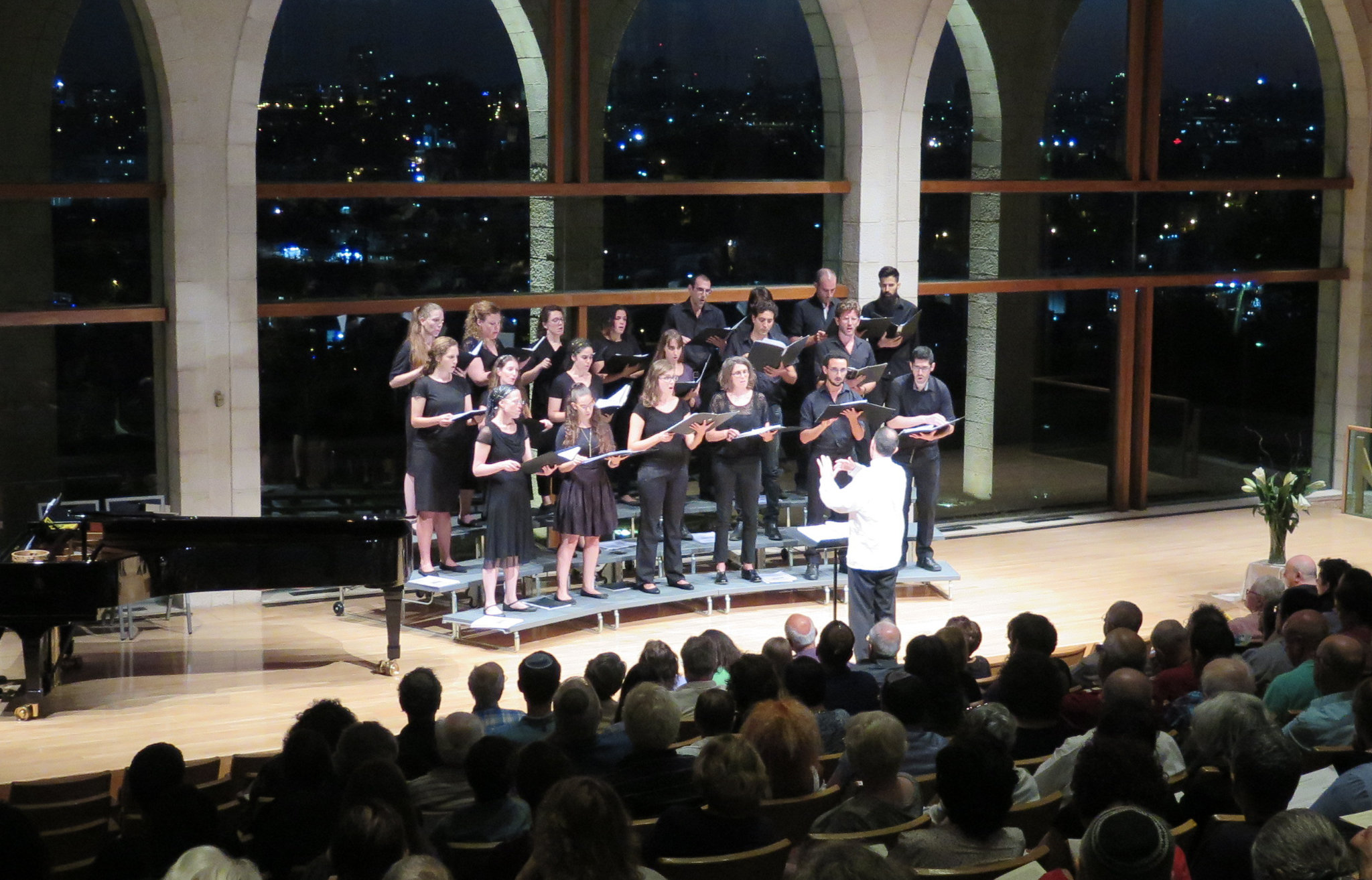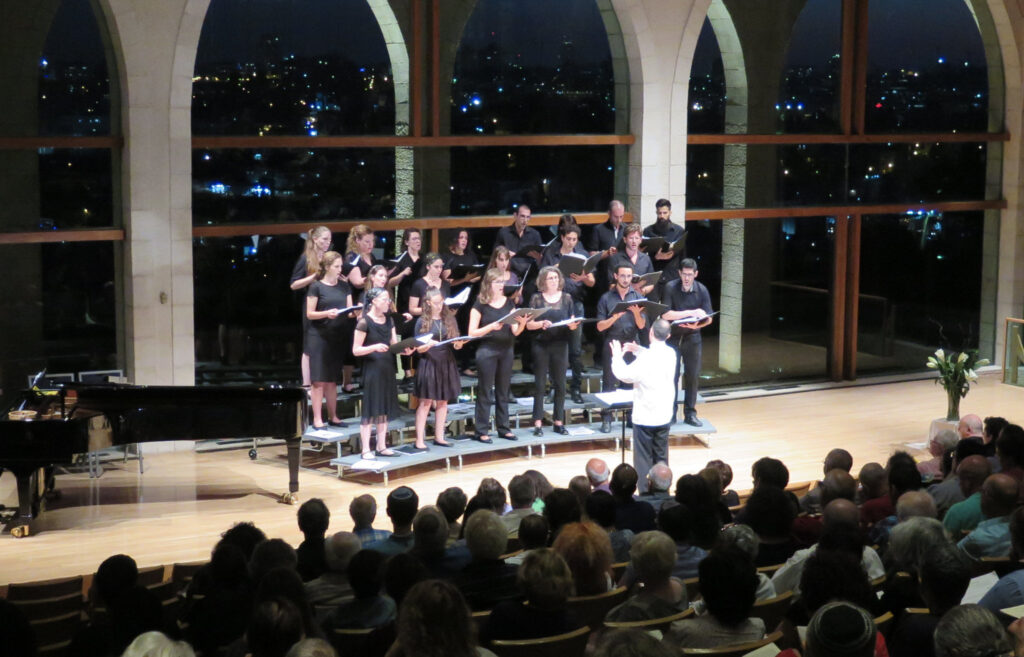 Participating in orchestral concerts, the choir has collaborated with the Jerusalem Symphony Orchestra, the Jerusalem Baroque Orchestra, the Israel Symphony Orchestra Rishon LeZion and the Israel Chamber Orchestra. Performing acapella programs, the choir has performed in Israel's most prestigious venues, such as the Abu-Ghosh Festival, the Jerusalem Music Centre, the Tel-Aviv Museum of Art, the Israel Music Fest, the Mormon University in Jerusalem, the Felicja Blumental Music Center, the Jewish Music Days Festival, the Golden Bells Festival, Jerusalem YMCA, Tzavta Tel-Aviv and Beit Avi Chai.
All singers have musical backgrounds. Some used to sing in children's choirs and some are solo singers, professional instrumentalists, music teachers or composers.
Conductor Oded Shomrony studied piano, voice, and violin and earned his master's degree in conducting from the Jerusalem Academy of Music and Dance. Since he began conducting at the age of 17, Shomrony has served as the conductor of the Moran Singers Ensemble and the Jerusalem Opera Choir, Chief Conductor of the Jerusalem Oratorio Choir, and Musical Director of the Open Concert project, the Thalamus vocal quartet, and the Choral Fantasy in Jerusalem festival. Shomrony has conducted various orchestras, including the Israel Camerata Jerusalem and the Israel Chamber Orchestra, and for the past decade has served as the conductor of the Adi Young Israeli Choir and the lead baritone for the Thalamus vocal quartet.
Shomrony is currently conducting the Geffen choir, and has been a faculty member at the Jerusalem Academy of Music and Dance since 2004, where he serves as Musical Director of the Lab Choir and teaches choral conducting, counterpoint, harmony, and ear training.