Herzlich willkommen in der Wirkungsstätte Louis Lewandowskis.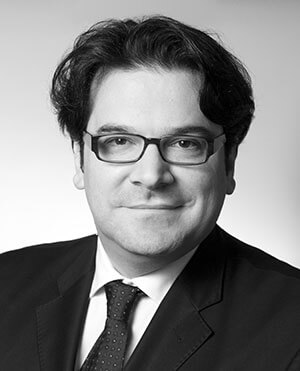 It is largely thanks to the great reformer of synagogal music that the traditional Jewish prayer service took on a new form, marked by the interplay between cantor, choir and organ. Lewandowski's compositions reflected the newly awakened self-confidence of German Jews in the 19th century and contributed to the spread and growing popularity of Jewish liturgical music worldwide – even beyond the boundaries of religious trends.
With the annihilation of German Jewry during the Shoah, the liberal choir organ service also disappeared. This tradition could be continued in the synagogue Pestalozzistraße in Berlin. Cantor Estrongo Nachama began singing the music of Levandowski on the Sabbath and on holidays accompanied by the organ as early as 1947. The Synagogal Ensemble Berlin continues this tradition to this day.
The Louis Lewandowski Festival was founded six years ago to make this cultural asset better known. Since then, listeners beyond the Jewish community have known and appreciated the importance and the work of this composer.
I am very happy that so many musicians from different places in the world have visited us again this year to bring Lewandowski's work to life. I wish all participants much joy and success.
Dr. Gideon Joffe, Chairman of the Jewish Community of Berlin